Nine Things to Expect During Your Appointment with the Dental Hygienist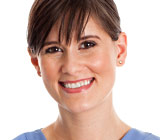 We say that we are going to have our teeth cleaned — but a lot more than simple cleaning takes place during a visit to a dental hygienist.
Health History
Your hygienist will ask you about your general health and your dental health and any recent changes in either. By doing so she will pinpoint any issues that require special precautions during your cleaning.
Cancer Screening
Next, the hygienist carefully examines the skin in and around your mouth looking for lumps, bumps, sores, tenderness or swellings and refers areas of concern to the dentist for further evaluation. The hygienist is one of the few people who get to closely assess your whole mouth, so she is trained to spot cancer and other diseases.
Evaluating Your Periodontal Health
Your hygienist will look closely at the state of your periodontal health (from peri meaning around and dont meaning tooth). This includes checking your gums and the other tissues surrounding your teeth for inflammation (gingivitis) or bleeding.
Checking for Decay
The hygienist will examine your teeth for decay and will note the location and condition of stains or hard mineral deposits (calculus or tartar). These deposits result from a buildup of plaque (a film of bacteria) that has not been removed by daily brushing.
Scaling
The hygienist uses hand tools or a sonic scaler to remove the calculus from your teeth.
Polishing
A mechanical polisher and an abrasive polishing compound are used to polish the surface of your teeth so that they are smooth, making them more resistant to plaque, removing stains and leaving your teeth feeling squeaky clean.
Measuring
The hygienist uses a tiny probe to measure the space between your teeth and gums. Periodontal disease begins by forming pockets between the teeth and gums, so this measuring is key to your periodontal health. Generally a space of 3mm or less indicates healthy gums, pockets of 4 to 5mm indicate periodontal disease that may be reversed with good oral care at home, and pockets that are 6mm deep or more require specialized treatment by a dentist or periodontist (a dentist who specializes in care of gums).
Education
Based on the observed conditions of your gums and teeth, the hygienist will provide information aimed at improving your home oral cleansing routines and about your risk for tooth decay and gum disease.
Making Your Next Appointment
The hygienist will make an appointment for your next cleaning — in three, four, or six months depending on the health of your gums and teeth. Keeping these appointments not only keeps your teeth looking their best, but it also assures good management of your dental health.
Contact us today at (248) 589-2021 to schedule an appointment to discuss your questions about dental hygiene.
Posted by drgraef on Dec 19th, 2011 4:32 pm
Filed under oral hygiene . You can follow any responses to this entry through the RSS 2.0 feed. Both comments and pings are currently closed.
Tags: clawson dentist, dental hygiene
Comments are closed.