3 Reasons Why Orthodontics is Worth the Effort – at Any Age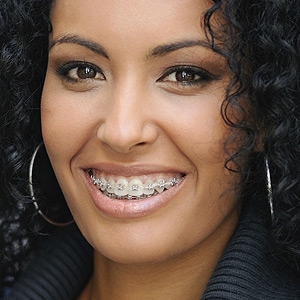 Think braces and you may conjure up the image of a teenager undergoing what is for many adolescents a rite of passage. But while correcting poor bites (malocclusions) is usually optimal between pre-adolescence and early adulthood, it's just as viable an option for older adults.
Still, many people in their later years with malocclusions think orthodontics isn't worth the bother — it's simply too late for them or they don't want the "embarrassment" of wearing metal braces at their age. But even if you're older, it's worth reconsidering treating that bad bite. Here are 3 reasons why.
Misaligned teeth can affect your oral health. If your teeth are out of position, then they will be much harder to keep clean, and may wear down at a higher rate than normally aligned teeth. You may also find chewing your food becomes easier with a straighter bite, which can improve your overall nutrition.
A More Aesthetic Option to Metal Braces. One of the biggest concerns for many older adults is the thought of wearing metal braces for an extended time. Clear aligners are a more attractive alternative. They are a series of computer-generated incremental clear plastic trays: each tray is worn for about two weeks moving teeth a small distance before changing to the next tray in the sequence until the end of treatment. Not only are they much less noticeable than metal braces, they can be removed for easier oral hygiene, or even for a rare special occasion.
Age Really isn't a Factor. Not everyone is a good candidate for orthodontics. A person's level of bone volume is a major consideration: if they have significant bone loss successful tooth movement may not be possible. Systemic conditions like diabetes, severe heart-valve disease or leukemia, or drugs for arthritis or osteoporosis can also make treatment difficult if not out of the question. But, if you're in reasonably good health with adequate bone support, there's no reason you can't undergo orthodontics — at any age.
If you would like more information on orthodontic treatment at any age, please contact us or schedule an appointment for a consultation. You can also learn more about this topic by reading the Dear Doctor magazine article "Orthodontics for the Older Adult."
Posted by hgraef on Jan 7th, 2016 11:00 am
Filed under orthodontics . You can follow any responses to this entry through the RSS 2.0 feed. Both comments and pings are currently closed.
Tags: clawson orthodontics, orthodontics
Comments are closed.